Elixirs are a staple in my life. Pretty much every morning I brew up a cup of tea, then dump it into my blender and mix in a host of herbs, power foods, and fats, and settle in to enjoy the warming goodness. My simple elixir recipes are easy, and they're all dairy-free with the exception of ghee (in which the dairy proteins are removed – you can read more about that here), which can easily be substituted with coconut oil or cacao butter.
With all the potential elixir combinations, I really don't get sick of them. It's also handy to switch up your ingredients on a seasonal basis to provide you with extra nutrients you might need such as for immune support during cold season or allergy season in the springtime.
I like sipping elixirs each morning as they are a wonderful, digestive-friendly way to ease into the day, and provide me with the energy and brain-boosting nutrients I need. They're also portable if you pop them into a re-useable mug. If you need more to start the day, you can also enjoy them as a mid-morning or mid-afternoon snack, or even as a bedtime elixir (you just need to be mindful of the ingredients you use so you don't prevent or interrupt sleep – you can find my bedtime elixir blend here).
There are some basic things I love all of my simple elixir recipes to have.
A base liquid
This will be the largest volume in elixir blends. When you're short on time, hot water will always do the trick. More examples are below – tea is also one of my faves. Ensure that your liquid, if you choose something other than water, complements the other ingredients you'll add to your elixir.
Examples: water, herbal tea, nut/seed milk, coconut milk, coconut water
---
A food that is delicious and powerful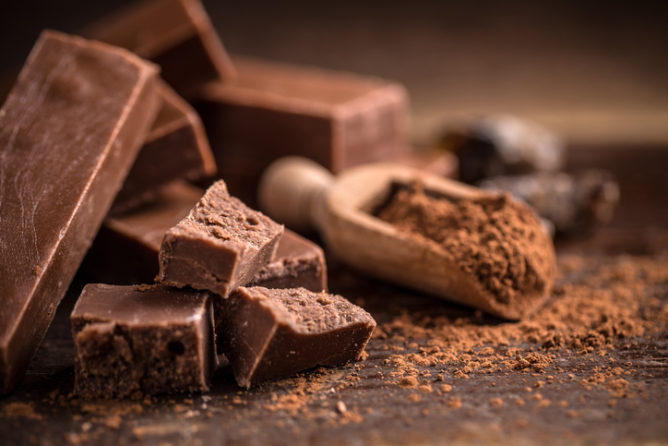 These are the types of foods I consider for my elixirs that are power-packed with nutrient density. Usually, these aren't ingredients you would want to use a lot of – otherwise, your elixir won't actually taste all that delicious. For instance, a small amount of turmeric (1/4 tsp – 1 tsp) will do the trick; 2 Tbsp will be bitter and unpleasant.
Examples: cacao, maca, turmeric, lucuma, matcha, Dandy Blend
---
A nourishing herb or spice
Herbs and spices add a lovely flavour and additional health benefits based on which herb you choose. I typically like to choose 1 – 2 herbs so the flavours aren't overpowering.
Examples: ginger, cinnamon, cayenne, mint, licorice, sea salt, nutmeg, and many more here
---
A nutritious source of fat
As I mentioned in this post, fats are not to be feared and are crucial to good health. Fat:
Helps form our cell membranes
Offers us a rich source of energy
Protects our nervous system
Helps us make hormones
Forms our brains
Supports effective functioning of the nervous system
Nourishes our skin from the inside out
Stabilizes blood sugar levels
Lubricates our joints
Tastes delicious!
I always add a source of fat to my elixirs – ghee is my absolute fave and I add a LOT of it.
Examples: coconut oil, ghee, cacao butter, hemp seeds, nut/seed butter
---
A Natural Sweetener
A dash of sweetness to elixirs helps make the taste buds sing. As I've been sugar-free for a while now, I don't personally add a natural sweetener to my elixirs anymore. However, they will have a strong taste without one if you're not used to unsweetened drinks! If you're trying to reduce your sugar consumption, gradually lessen the amount you add to your elixirs. Eventually, you will likely find heaps of sugar in your elixirs far too sweet.
Examples: honey, maple syrup, coconut sugar, coconut syrup, dates, molasses
As immune support is top of mind these days, I've been brewing up an herb-based tea with chaga, reishi, ginger, turmeric, cinnamon, maca and goji berries (this is actually a combo you could use in a savory context like bone broth, minus the cinnamon!). Then I'll throw in Dandy Blend, cacao, a 5-mushroom extract, and heaps of ghee.
And so here are some of my simple, favourite 5-ingredient elixir recipes. (And scroll all the way to the bottom for a printable version of these recipes ready and waiting for you!)