As I collected the most popular posts of 2014, I realized it has been quite the year. You always make it clear what you want to read about, watch and cook, and I love you for that.
This year on the blog I was all over the map - as I love to be - keeping it interesting, surprising, hopefully insightful, and always a little educational and a little entertaining.
There are some big changes coming to MeghanTelpner.com in 2015 with a whole new look, new styles of content and new, fun and exciting programs and services.
Enjoy this look back at our most popular posts (in chronological order) from 2014.
1. 5 Natural Birth Control Options (Pull + Pray Not Included)
It seems loads of women are ready to ditch the toxic pill once and for all and are looking for more natural, effective options. It wouldn't be a conversation about women's reproductive health without the Red Tent Sisters. They were my most popular MeghanTV guests.
VIEW POST
2. The Soylent Killer
This post was surprisingly one of the most controversial we'd ever written - surprising in that it is so obviously a poor health choice. From this post, I was interviewed by both the Toronto Star and the Globe & Mail. Last I heard, early Soylent enthusiasts can't even give their supply away. Apparently the vile smelling gas caused by Soylent consumption was too much for some.
VIEW POST
3. 5 Unexpected Lessons I Learned Living In Bali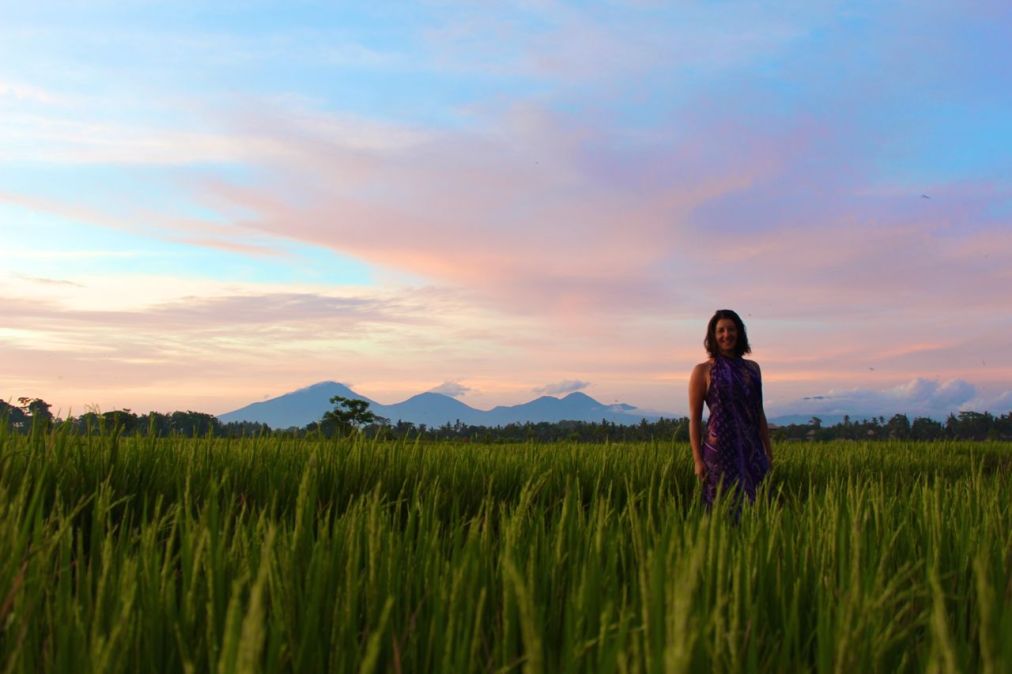 Josh and I were blessed to spend the first two months of 2014 living in Bali. I expected this to be a chance to catch some sunshine, do some yoga, and hang out with Josh. I didn't expect this little experience to have such a profound impact on me and what I wanted to create in the world.
VIEW POST
4. Don't Blame Your Kids For What They Eat
I don't have children. And because of that, I've always felt like I didn't have the authority to tell parents how they should be feeding their kids. I've changed my mind, though. I have come to see through all of my friends with kids, and my six nieces and nephews all under the age of six, that there are things that work, and then there are habits that create absolute nightmare situations.
VIEW POST
5. Stop Hating On Health
It's easy to get caught up in what we're eating and what's good for us and what may not be. So many of the studies we're seeing, however, focus only on this. Too often we forget about all of the other areas of our lives and our planet that are affected by the food choices we make.
VIEW POST
6. Chocolate Turtle Recipe For Back-To-School Musings
This was something I had been thinking about making for a long time. After many attempts to make the perfect dairy-free caramel filling (hard work, I tell ya), I finally got it. The result was this delight!
VIEW POST
7. Gratitude: An Essential Nutrient For Health

Harnessing the powers of gratitude - Vitamin G - is an ongoing practice. Here I share my top tips to help make it a regular practice in your life. The health benefits are amazing, and the heart-warming benefits? Even better!
8. Breast Cancer Awareness? Let's Do Better!
The image above says it all. Please read and share this one.
VIEW POST
9. I Turned 35 and Didn't Retire. This Is Why…
This year, I turned 35. This was the magic number in my mind when I was going to retire. But then it happened. I turned 35 but realized it wasn't time yet.
VIEW POST
10. Turmeric Tea Recipe | Anti-Inflammatory Tonic
I snuck this post in just before the end of the year. Over the last year, I have introduced a new and magical ingredient into my life that has been making me feel amazing. I've been making turmeric tea for a while, but this new ingredient took it to the next level. Seems you've loved it too!
VIEW POST
I've got lots more cooking for 2015.
Thank you for being such an amazing part of this community.
If there is something you'd love me to write about, cook up or film, post in the comments below. I create for you! And the best posts often come from your questions and requests.
Happy, happy New Year!
xoxo