Turmeric Tea Tonic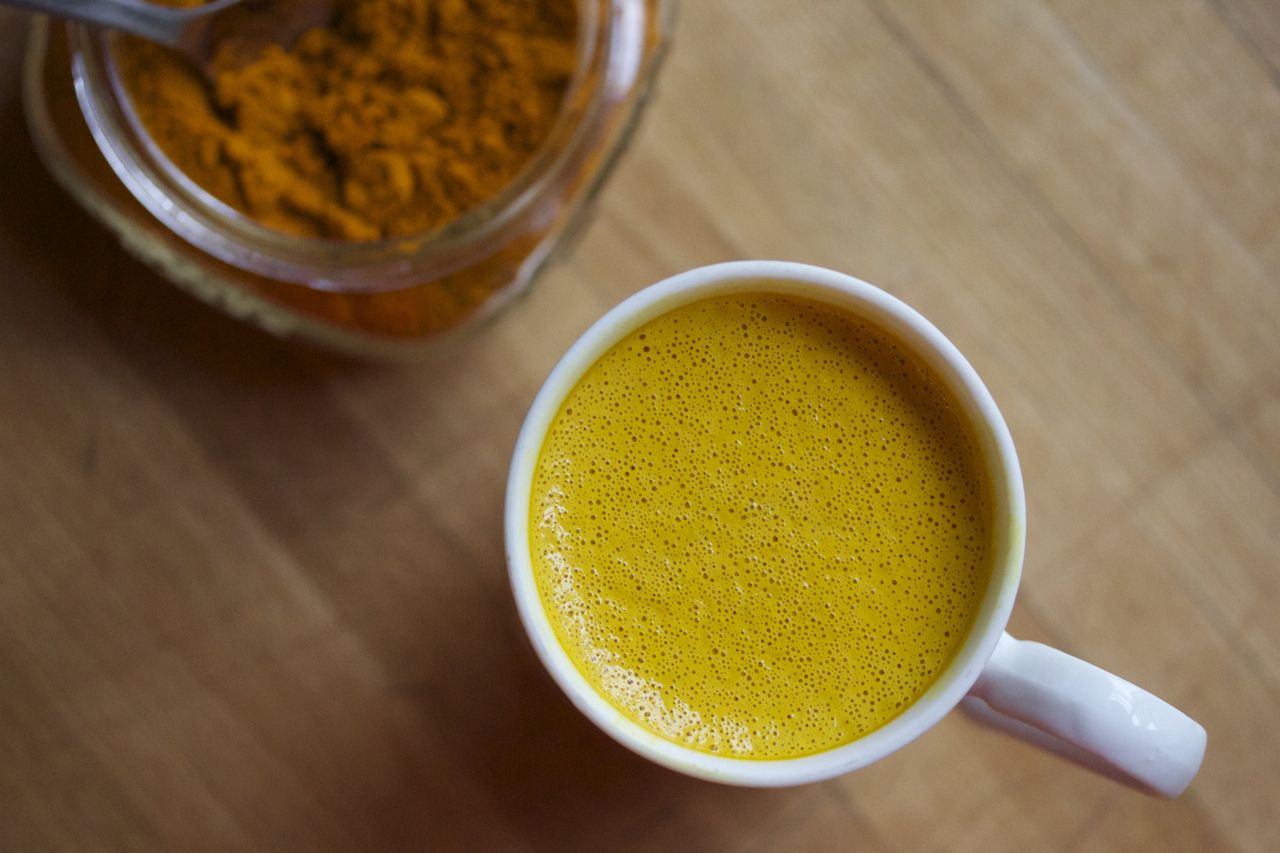 Created for you by:
Meghan Telpner
Recipe type:
Drinks + Smoothies
1½ cups hot water
½ tsp up to 1 tsp dried turmeric powder (work your way up!) or 1 inch fresh turmeric root, peeled and chopped
½ tsp cardamom seeds
½ tsp whole cloves or ¼ tsp ground
pinch of cayenne
pinch of black pepper (optional)
1 Tbsp Goji Berries
2 Tbsp Hemp Seeds
1 Tbsp Ghee or Coconut Oil
1 Tbsp honey, or to taste
Place all ingredients in your high speed venting blender and blend until smooth.
Pour through a fine mesh sieve and enjoy.
Place water, turmeric, cardamon seeds, cloves, cayenne and goji berries into a pot and simmer for 20 minutes.
Strain out liquid and allow it to cool, then blend with hemp seeds, ghee and honey. You may choose to put this back on the stove to heat to desired sipping temperature.