This week I am hosting a free online event over at the Academy of Culinary Nutrition.
This is a pretty exciting venture-one that I was mildly terrified to do- always a great sign! What first seemed like a daunting task very quickly became an absolute joy as I was granted the privilege of getting to interview some of the people I look up to, admire and am inspired by every day in the culinary nutrition world. This collection of kind, generous, creative and self-starting people have been hugely inspiring to me and the work I do.
And so, in honour of all of their awesomeness, and with our conference happening this week, I wanted to share with you what these culinary nutrition rockstars list as their most prized creations!
Diane Sanfilippo / Practical Paleo
Diane Sanfilippo is the owner & founder of Balanced Bites, a Certified Nutrition Consultant and New York Times best-selling author of Practical Paleo. And she had absolutely no idea when she was writing Practical Paleo that it would be part of a revolution.
Website: Balanced Bites
Recipe: Pumpkin Cranberry Muffins
Gena Hamshaw / Choosing Raw
Gena Hamshaw is a certified clinical nutritionist who helps clients around the world to heal, thrive, and make peace with food. She's the author of two books and has been published in O Magazine, VegNews and Whole Living Daily. She currently lives in New York City, where she is completing her masters in nutrition at Columbia University and leads vegan workshops and cooking classes.
Website: Choosing Raw
Recipe: Kale Salad with Tofu Feta
Marisa McClellan / Food In Jars
Marisa McClellan is a food blogger, canning teacher and cookbook author based in Center City Philadelphia. She is the author of Food in Jars: Preserving in Small Batches Year-Round, and Preserving by the Pint: Quick Seasonal Canning for Small Spaces.
Website: Food In Jars
Recipe: Honey Lemon Marmalade
Jason Wrobel
Detroit-born chef Jason Wrobel dishes up a sublime fusion of food and humor to help you live to 100. The healing properties and outrageous tastes of his dishes have rendered his recipes hands-down favorites among celebrity clients, and regular folk alike.
Website: JasonWrobel.com
Recipe: Butternut Squash Vegan Mac & Cheese (on the Cooking Channel)
Reserve your FREE seat this one-day live, online conference featuring the world's leading Culinary Nutrition Experts. Learn More
Ricki Heller
Ricki Heller, RHN, PhD, is a holistic nutritionist, whole foods chef, writer and special diet coach who shares sugar-free, gluten-free, allergy-friendly recipes and healthy living articles on her popular blog.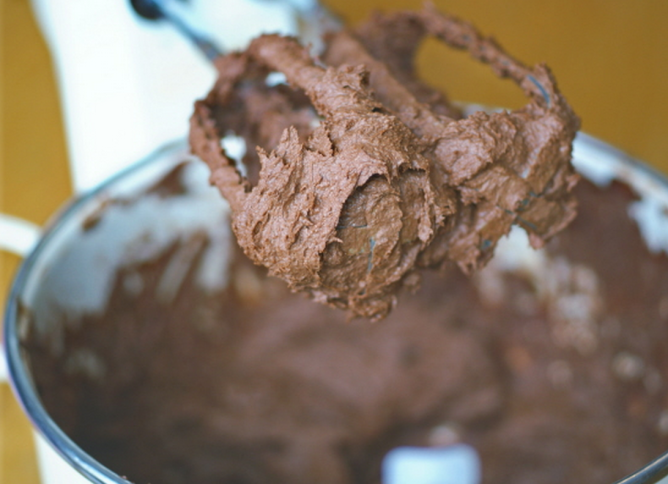 Website: RickiHeller.com
Recipe: Chocolate "Buttercream" Frosting
Julie Daniluk
With a background in performing arts, Julie brings her enthusiasm and ability to capture the attention of an audience to the nutrition world as one of Canada's leading nutritionists and world renowned experts on anti-inflammatory diets. With two bestselling books, Meals That Health Inflammation and Slimming Meals That Heal, Julie is empowering her readers to take their health into their own hands, get off the diets and start living!
Website: JulieDaniluk.com
Recipe: Festive Maca Pina Colada
Frank Giglio
Along with his beautiful family, Chef Frank runs Three Lily Farm – an off-the-grid homestead where he mentors and educates others on the importance of preparing and eating a real-food diet, growing their own fruits and vegetables, and connecting with nature.
Website: Three Lily Farm
Recipe: Gluten-free Acorn Brownies
Tess Masters / The Blender Girl
Australian-born Tess Masters is an actor, cook, and author of The Blender Girl cookbook, The Blender Girl Smoothies, and creator of The Blender Girl Smoothies app.She has been featured in the L.A Times, Washington Post, InStyle, Real Simple, Prevention, Family Circle, Clean Eating, Vegetarian Times, Living Without, and more.
Website: The Blender Girl
Recipe: Creamy Vegan Cauliflower Soup
Josh Gitalis
Josh Gitalis is a recognized expert in the fields of clinical detoxification, therapeutic supplementation and functional medicine. As a leader in his field, Josh teaches Clinical Nutrition for several natural health colleges, and is part of the faculty at the Academy of Culinary Nutrition.
Website: JoshGitalis.com
Culinary Nutrition Inspiration: Good Mood Food: Can Diet Impact Serotonin Levels
Tero Isokauppila / Four Sigma Foods
Tero is the co-founded of Four Sigma Foods, created in the pursuit to help popularize the consumption of mushrooms, the world's most researched superfoods. Born in Finland to an agronomist father and nursing teacher mother, Tero adopted a natural foods lifestyle at a young age.
Website: Four Sigma Foods
Recipe: Raw Cacao Chaga Mousse Cake
---
Robyn Youkilis / Your Healthiest You
Combining her natural curiosity for the culinary world and her professional training at the Institute for Integrative Nutrition in New York City, Robyn possesses an intuition for building relationships and a practical approach to collaborating with clients to align who they are with the vibrant life they want and deserve.
Website: Your Healthiest You
Recipe: Holiday Pancakes
Tricia Huffman / Your Joyologist
Tricia Huffman, aka Your Joyologist, is a student of life and a teacher of living. While living out her first dream as a live sound engineer touring the world with Grammy Award winning artists, she saw firsthand that everyone needs daily inspiration.
Website: Your Joyologist
Life Inspiration: Just Do The F***ing Dishes
Heather Crosby / YUM Universe
Heather Crosby is a T. Colin Campbell Foundation certified plant-powerful wellness coach. She's not interested in labeling you. Instead, she's dedicated to helping folks incorporate more health-boosting whole, plant-based foods into their lives so we can all say "goodbye" to dieting and "hello" to building a healthful, inspired lifestyle.
Website: YUMuniverse.com
Recipe: Strawberry-Rhubarb Pie (with gluten-free oat crust)
---