World events right now are unprecedented and it's a challenging and anxiety-ridden time for many of us. Every day, my husband Josh and I look at each other and talk about how it feels as though we are in a really weird, really bad movie. It's a strange time and we are all just doing our best. One challenge that many families have right now is the unusual situation of being at home with nothing to do. With that in mind, I've come up with a few suggestions for cooking projects you could try over the next few weeks.
These recipes are ones that people often tell me they would love to make but don't have the time to prepare. They're not difficult things to make by any means, though they do require your attention (like not forgetting to feed your sourdough starter). My intention here is to provide a wide variety of recipes using ingredients you may already have in your pantry or can purchase online. I don't want to cause you stress by suggesting you visit the grocery store! Open up your cupboards and see what flours, beans, legumes, pasta, or other ingredients you have to cook or bake with.
Many of these recipes can be doubled and stored in the freezer too. Batch prepping fresh meals for later and building up your freezer stash means less reliance on packaged foods (and fewer grocery store trips in the long run or in times of peril).
(And if you're looking for something to listen to, we just began Season 2 of the Today Is The Day Podcast. We'll be dropping a new episode weekly.)
15 cooking projects to try at home
Gluten-Free Sourdough Bread
Sourdough starter takes time, attention, and love. I highly recommend giving this one a try!
---
Gluten-Free, Vegan and Yeast Free Pizza Crust
An easy pizza crust recipe that you can make with simple flours and top with pantry staples.
---
Gluten-Free Sweet Potato Gnocchi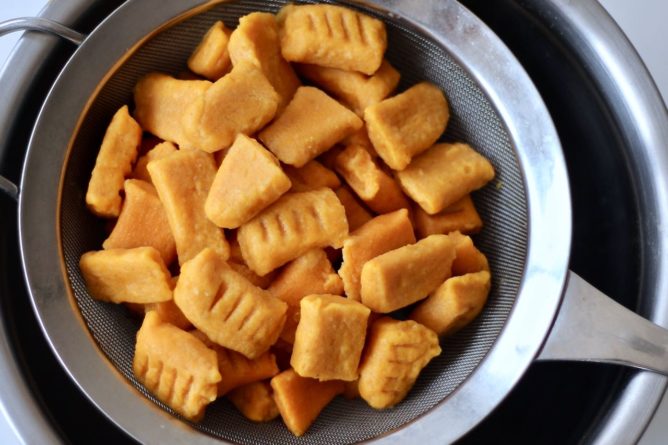 You mainly need sweet potatoes, flour, and salt for this recipe. This is one of those easy cooking projects – it just takes time to roll and cut. I usually double this recipe as it's not that much extra work and it freezes beautifully.
---
Gluten-Free and Dairy-Free Lasagna
I always feel like a skilled chef after making a pan of lasagna. The sauce in this recipe is flexible depending on what you have in your fridge and pantry, and for a nut-free cheese, try sunflower seeds or tofu.
---
Bone Broth or Vegetable Broth
Let your pot or slow cooker simmer away with this immune-boosting gold – and it's a great way to use up any veggie trimmings you have from other recipes.
---
Slow Roasted Veg and Sausage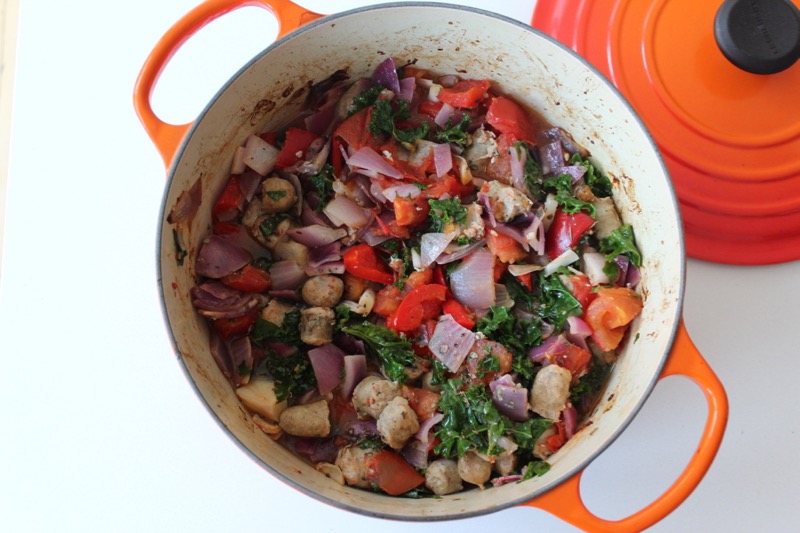 I am always comforted by this slow-roasted vegetable dish that you can make Paleo or vegan.
---

Gluten-Free Veggie Tots
This one is very kid-friendly – little ones can even help with mixing and rolling them into nuggets.
---
Homemade Sprouts
If you don't have sprouting seeds in your pantry for this cooking project, you can try sprouting chickpeas, lentils, buckwheat, or quinoa.
---
Cultured Cashew Cheese
Try experimenting with fermentation! I love this recipe, which you can flavour with sweet or savory additions.
---
Sauerkraut
Cabbage is an inexpensive and nutrient-rich vegetable that people don't always know what to do with. The hardest part of this recipe is the waiting!
---
Pickles
You're not limited to just cucumbers as you can pickle almost any vegetable. And don't forget to save the pickle juice as it's great for the immune system!
---
Cookies and Cream Layer Cake
Now is the time to bake cake!
---
Chocolate Face Mask and Fudge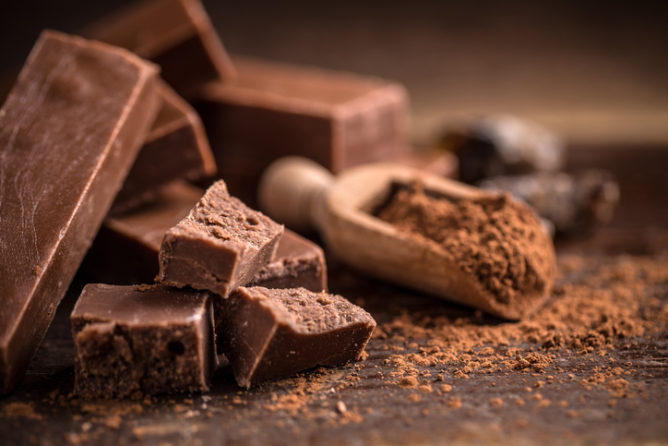 A chocolate fix and beauty care recipe all in one.
---
Gluten-free Caramel Fudge Bar
This very special layered chocolate bar is a wonderful homemade replacement to store-bought candy bars.
---
Oatmeal Chocolate Chip Cookies
Who doesn't love a classic cookie recipe? You can swap the flours in this one based on what you have at home.
---
I hope everyone stays safe and healthy during this time regardless of what you cook or don't cook. We will make it through this together!