My goal here is to help you answer the eternal question: "What's for dinner?". Between packing lunches, meal prepping, and the overall go-go-go pace of life, by the end of the day we're done. And yet we still need to sit down to dinner. Many will feel frazzled by 6pm and either not know what to make for dinner, or will be crunched for time with everything else going on. This is where easy, quick dinner recipes can step in to make your life easier and keep you satisfied (and the family fed).
This month, I am heading 'back to school' for the 11th online run of the Culinary Nutrition Expert Program and you can bet your tushy that I will be having these recipes on repeat.
Each of these quick dinner recipes are simple to make and don't require a ton of hands-on cooking time, relying on the oven or pot to do most of the work. You'll still need to prep your veggies, but I've also provided make-ahead prep and cook tips to help get dinner on the table even faster.
10 QUICK DINNER RECIPES
Moroccan-Inspired Lamb with Turmeric Rice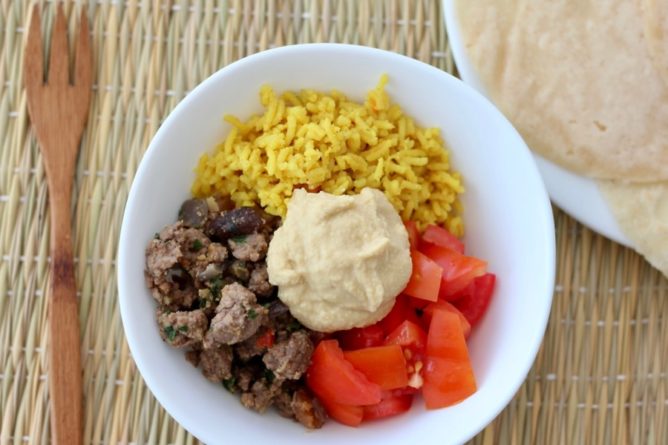 This is our go-to when we want something fast and easy. We like the turmeric rice for extra jazz, but you could easily skip it and have plain rice for an even faster dinner.
Make-Ahead Tips
Cook the turmeric rice (or cauliflower rice, or another gluten-free grain) ahead of time
Blend a quick batch of hummus a day or two before
---
Easy and Delicious Gluten-Free Pizza Crust
It took me many iterations to develop this allergen-friendly pizza crust, and it never disappoints – plus it's a reader favourite. You can make these full-size or roll into small pizzas so everyone in the family can choose their own toppings.
Make-Ahead Tips
Batch prep your flour mix, so it's ready to go
Freeze tomato sauce or pesto in small jars for pizza making
If you're out of sauce, thin out some tomato paste with water or olive oil and add dried herbs
Double the recipe, roll out your crusts and freeze them between sheets of parchment for instant pizza making
---
Coconut Curry with Cod
You really can't go wrong with a one-pot meal, and this one cooks in about 20 minutes. So easy!
Make-Ahead Tips
---
All Dressed Sweet Potatoes
A filling and quick dinner recipe that you can top with whatever your heart desires. Alternate stuffing idea? Try portobello mushrooms and bell peppers!
Make-Ahead Tips
Bake the sweet potatoes ahead of time and re-warm in the oven when ready to serve
Make an all-purpose sauce or salad dressing and use it for this and other dishes during the week
Use leftover chili, curry, refried beans, scrambled eggs, guacamole or hummus for toppings
---
Pineapple Fried Rice
This one is always a hit with our son. We make this with whatever veggies we have on hand. If you don't have pineapple, try mango chunks – or just leave it out!
Make-Ahead Tips
Cook the rice the day or two before (this is always better for fried rice!)
Use any leftover cooked/roasted veggies you have, but add them at the end of cooking, so they don't overcook
---
Slow Roasted Veg and Sausage (or Tempeh/Tofu) Pasta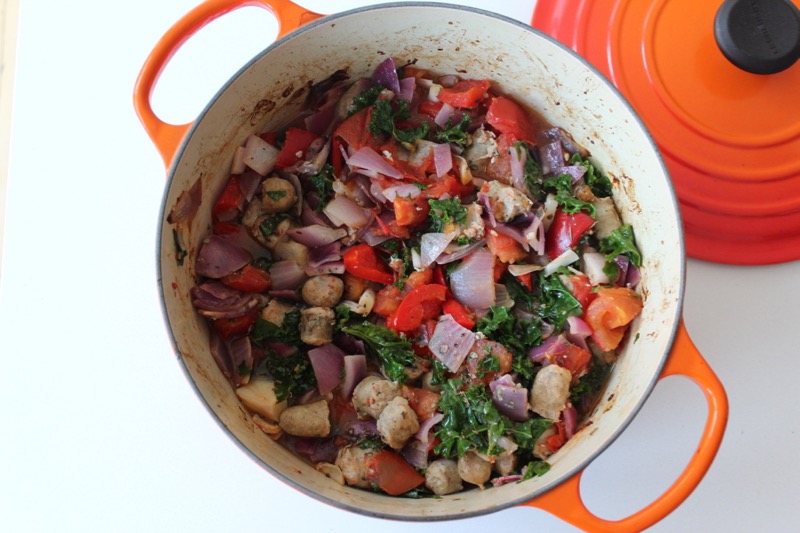 The oven really does all the work for this one. Aside from cooking the pasta, this is basically a one-pot meal.
Make-Ahead Tips
Prep your veggies a day or two beforehand
Skip the pasta – we also like to eat this grain-free and pile it on its own bowl!
---
Paleo Chicken Fingers
These chicken fingers are simple and also extremely kid-friendly. It's easy to throw together a side salad to go with them, or you could make baked fries.
Make-Ahead Tips
Cook the chicken fingers ahead of time, cool fully, freeze on parchment, and then bake in the oven when ready to serve
Double the recipe and freeze some or all for later
---
Yellow Split Pea Dahl
A cozy and quick dinner recipe that is packed with protein and fibre. You can eat this on its own or add in some rice.
Make-Ahead Tips
Soak your yellow split peas in the morning
This recipe is really simple and doesn't require a lot of prep, but you could make it ahead of time and heat up the leftovers any night during the week
---
Quiche
Don't forget about breakfast for dinner! If quiche seems like too much effort, try an omelette, hash or scramble with leftover veggies.
Make-Ahead Tips
Cook the millet for the crust ahead of time, or skip it entirely and make a crustless quiche!
Use leftover veggies or meat in the filling
---
Simple Butter Chicken (or Tofu) and Homemade Garam Masala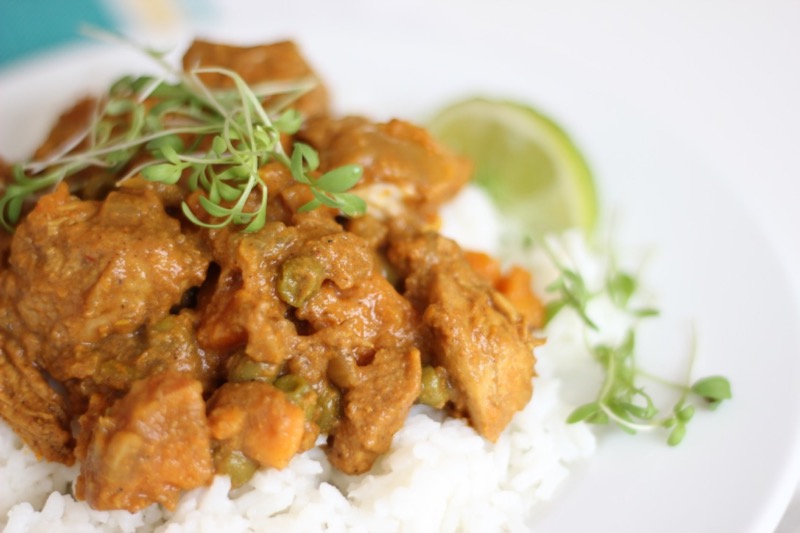 This is one of my favourite freezer meals. It's also a good option for a slow cooker or Instant Pot if you have one.
Make-Ahead Tips
Prep the spice mix ahead of time and store in your spice cupboard or pantry
Prep your veggies in advance
Cook rice or another grain ahead of time
Make the entire recipe and freeze for later, or double the batch and eat half fresh and freeze the rest
More Resources and Inspiration