In my opinion, most soups, stews, curries and smoothies are made better with a healthy splash of coconut milk. The richness, naturally occuring sweetness and inherent creaminess make it a superstar in the kitchen.  There are so many delicious uses for coconut milk – and part of the fun is testing them all and figuring out which ones you like most!
Health Benefits of Coconut Milk
One of the main reasons why coconut milk is so great for us because it's a nutrient-dense source of fat. By now, we've all learned that we have nothing to fear from fat. Fat is an important fuel for our cells, and it helps reduce inflammation, balances blood sugar, keeps our skin glowing and our hair and nails healthy, nourishes the brain and nervous system, and even helps with weight loss.
Coconut milk contains a specific medium-chain fat called lauric acid, a compound that is also found in human breast milk. Lauric acid has anti-bacterial properties and can improve cholesterol levels. In one study where participants ate coconut milk porridge for eight weeks, researchers found that that these people experienced a beneficial decrease in low-density lipoprotein (LDL) and a boost in high-density lipoprotein (HDL).
And, since medium-chain fatty acids are easy for our bodies to absorb and use, they are great for digestion, energy and weight control.
But the fat content isn't the only reason to love coconut milk. It's a decent source of magnesium – an important mineral for relaxing muscles – as well as potassium, a great one for heart health. It even contains small amounts of antioxidants, such as a selenium and Vitamin C, and manganese, which helps to produce antioxidants.
I also love coconut for what it's not – meaning it's not dairy. Conventional dairy products can cause inflammation, digestive issues, allergies and bone loss (no, it's not the source of calcium you might think!).
How to Make Your Own Coconut Milk
Yes, you can buy coconut milk in a can or carton, but have you ever thought about making it yourself? Like any other plant-based milk, coconut milk is an easy DIY with the right ratio of coconut to water.
Print
Coconut Milk
---
Author:

Total Time:

10 mins

Yield:

3 cups

1

x
Description
A simple way to make your own coconut milk from scratch
---
1 cup

unsweetened shredded coconut, or fresh coconut meat

3 cups

water
---
Instructions
Blend well in a high-speed blender or regular blender, then strain in a nut milk bag.
Strain in a nut milk bag.
Transfer to a jar and store in your fridge for up to 5 days.
Notes
Options
If you are using this milk in a granola, oatmeal or smoothie, you may wish to add 2 tsp of vanilla extract and a sweetener of your choosing to taste.
Prep Time:

10 mins

Category:

Beverage
If you are going to buy your coconut milk in a can, please ensure it's BPA-free. Canned coconut milk, like most canned products, can be lined with bisphenol A (BPA) – a known endocrine disruptor that is linked to infertility, hormonal cancers and may even be connected to behavioural problems in children.
Once you've got your homemade coconut milk, you can flavour it up with vanilla, maple syrup or honey, cacao powder, or however you like! This will keep for a few days in the fridge, but I like to freeze it in small jars for later or in ice cube trays for smoothies or mocktails.
12 Delicious Ways to Use Coconut Milk
Here are some of my tried-and-true and most delicious ways to use coconut milk. Remember, coconut milk is nutrient-dense, so it is definitely going to fill you up! If you are replacing coconut milk in a recipe or dish, you may find that you eat less but feel more satisfied.
1. Elixirs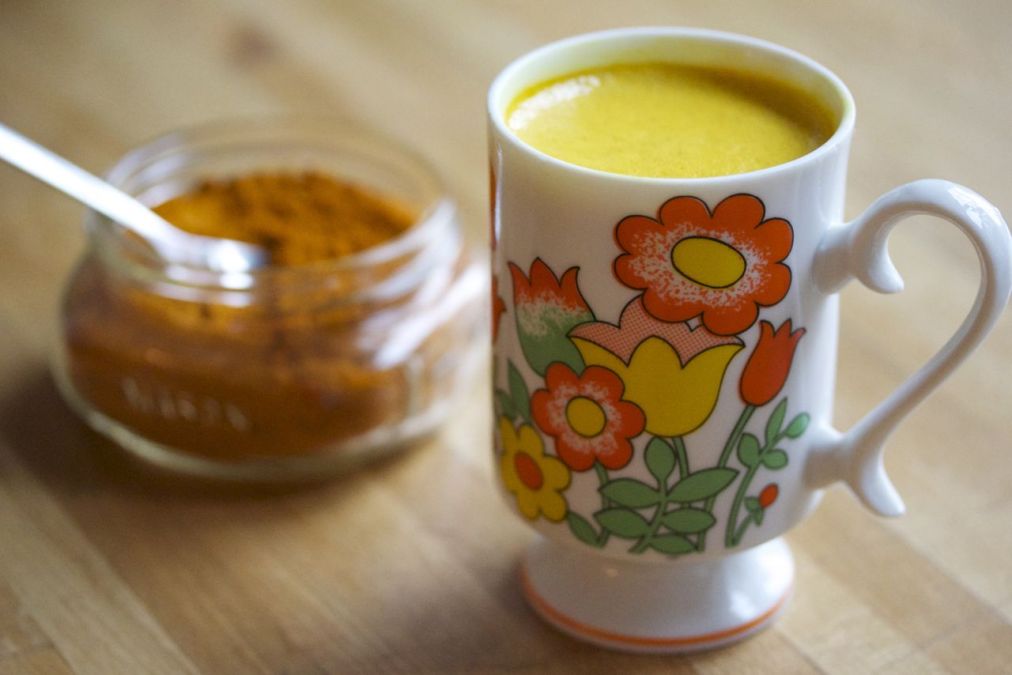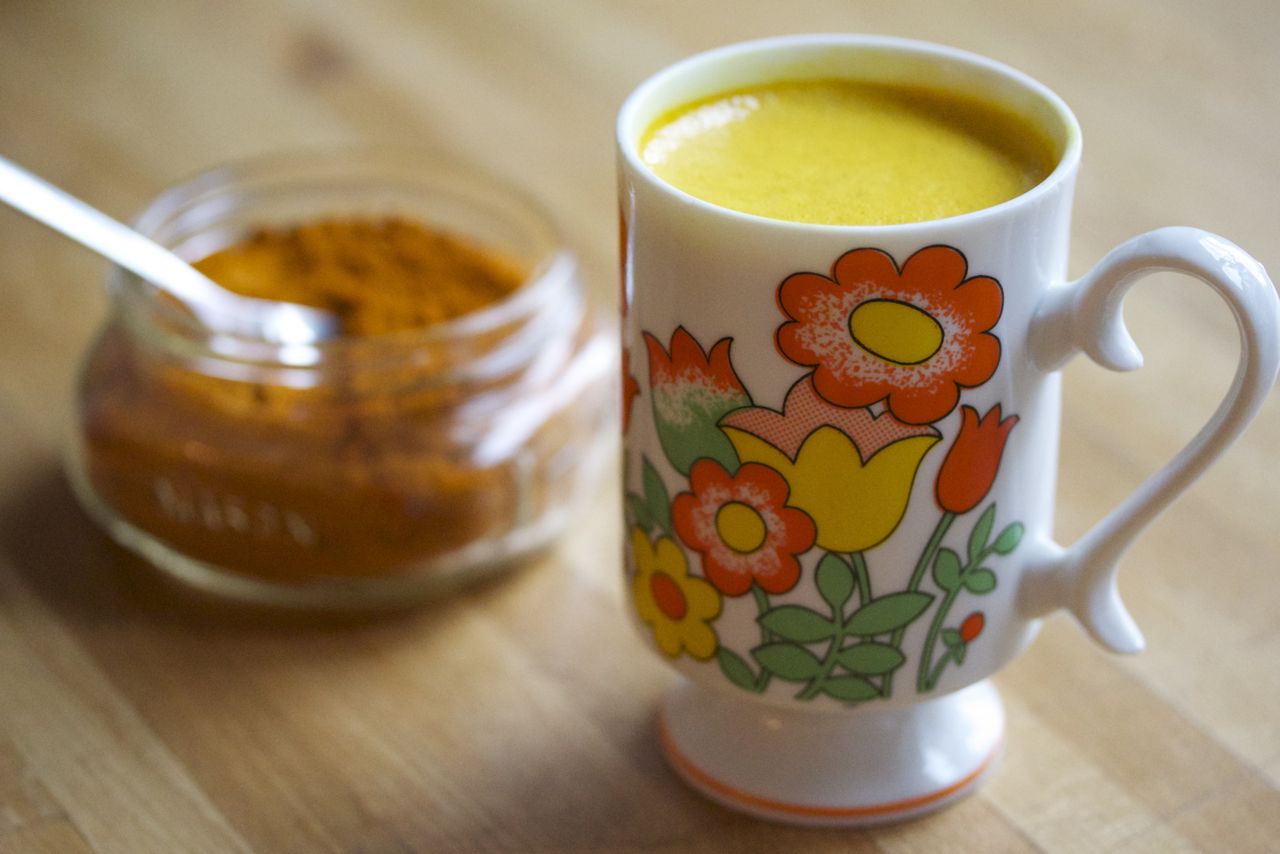 Elixirs are one of my favourite ways to start the day! Blend coconut milk, coconut oil and a natural sweetener with a selection of herbs, spices and superfoods such as cacao powder, matcha, turmeric, ginger, maca, peppermint, cinnamon, hemp seeds, or chia seeds (I don't recommend trying all of these at once – that would be quite a concoction!).
Recipe to Try: Turmeric Tea-Licious
2. Soups
Make dairy-free soups luscious and creamy with the addition of coconut milk. Winter veg and root veg pair extremely well with coconut milk, but really you could use it to round out any plant-based soup.
Recipe to Try: Butternut Squash + Coconut Apple Bisque
3. Smoothies
Use coconut milk as the base to blend quick and easy dairy-free smoothies. It'll make your smoothies rich and satisfying – although you may not need to use as much. If a recipe calls for 1 cup of almond milk, try starting off with a 1/4 or 1/3 cup of coconut milk and dilute with water to make a full cup.
Recipe to Try: Creamy Pineapple Cucumber Smoothie by Minimalist Baker
4. Baked Goodies
Swap coconut milk for almond milk, cashew milk, rice milk, soy milk or water in a 1:1 ratio for baked goods like muffins, breads, cookies, or cakes.
Recipe to Try: Gluten-Free + Dairy-Free Lemon Poppyseed Muffins
5. Iced Drinks
Milkshakes, frappucinos, iced coffee drinks – whatever you want to call 'em, they are extra delicious with coconut milk.
Recipe to Try: Meghan's Mocha Chillape or Smooth Move Choco-Love
6. Ice Cream and Kefir
I find that most dairy-free milk alternatives don't have the thick consistency you need for really, really, really decadent ice cream. This is where coconut milk comes in! It's great for ice cream, fudgesicles, and other frozen treats.
Recipe to Try: Coconut Ice Cream and Coconut Kefir Popsicles
7. Non-Dairy Cheese
You'd better believe it! You can turn coconut milk into shreddable, melty cheese for pizza, grilled cheese, quesadillas or omelettes.
Recipe to Try: Coconut Milk Cheddar by Sweet Roots
8. For Battering Tofu, Meat or Fish
Milk or buttermilk is often found in recipes where the whole batter-and-breading process is necessary. Instead of milk, use the thickness of coconut milk to make your batters.
Recipe to Try: Crunchy-As-Fried Tofu Tacos by Radiant Rachels
9. Coconut Whipped Cream
Take a can of coconut milk and leave it in the fridge overnight. Scoop off the 'cream' (save the water for your smoothies) and whip it up with a hand-mixer and a bit of sweetener. This is amazing on brownies, ice cream, or fresh fruit.
Recipe to Try: Coconut Whipped Cream by Wake Up to Waffles
10. Dairy-Free Coconut Yogurt or Kefir
Fermented foods are so great for our health! Mix coconut milk and probiotics for a natural, homemade yogurt and coconut milk with kefir started for kefir. It's life-changing!
Recipe to Try: Coconut Kefir
11. Curries
Coconut milk is a perfect match for the flavours in Thai and Indian-style curries – in fact, most recipes for curries don't contain dairy anyway, because coconut milk is so much better!
Recipe to Try: Easy Thai Red Curry
12. Breakfast Porridges
If you like having oatmeal, quinoa, millet or even grain-free porridges for breakfast, coconut milk will help your bowl sing!
Recipe to Try: Coconut Buckwheat Porridge